On October 10, 2023, in Berlin, Germany, the grand INTERGEO 2023, a premier global event in the field of spatial and geospatial information, was inaugurated. Bynav Technology returned to the INTERGEO stage with its latest generation high-precision positioning solutions, providing innovative support to the global geospatial information industry.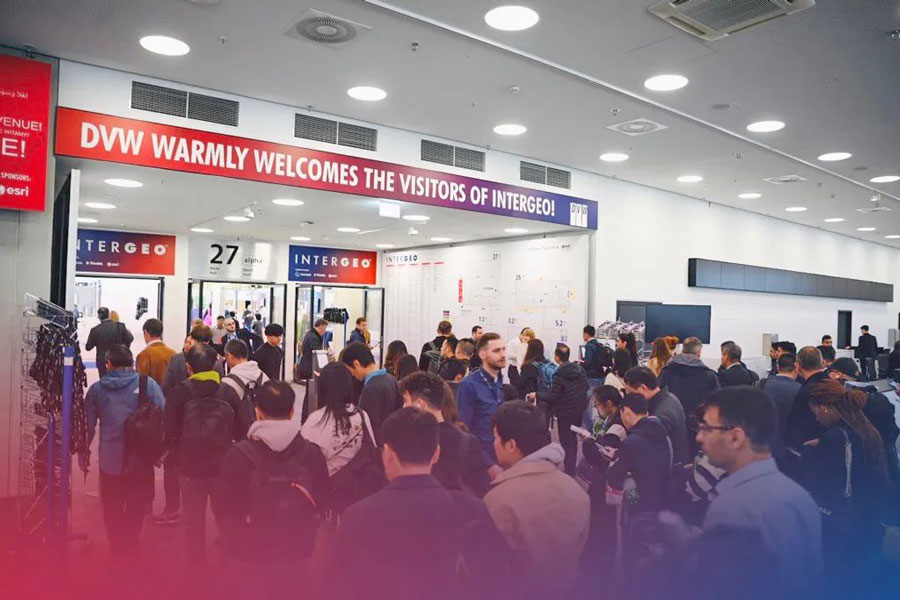 INTERGEO is one of the world's largest expos for geographic information, geospatial surveying, and spatial data, it annually attracts professionals, innovators, and industry leaders from around the globe to discuss the latest developments and applications in geospatial technology. This edition of the exhibition drew participation from over 500 companies worldwide. Bynav Technology's booth was located at Hall 1.2, Booth B1.031 in the Berlin Exhibition Center.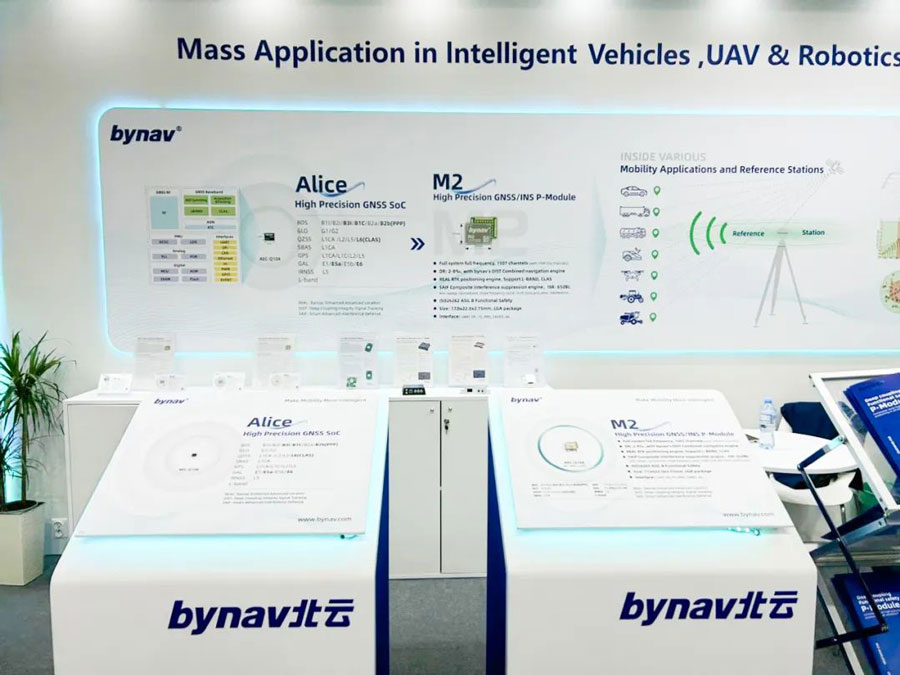 This exhibition marks bynav's return to the crucial stage of the geographic information industry at INTERGEO after a four-year absence.At the exhibition, Bynav Technology showcased its latest generation Alice High Precision GNSS SoC, GNSS/INS integrated navigation module (P-MODULE), GNSS/INS integrated navigation positioning unit (P-BOX), and inertial measurement unit (IMU-BOX), among other core products. These offerings presented the global geospatial information industry experts, scholars, and attendees with Bynav Technology's latest technological innovations and application achievements.
Bynav Technology's products have already entered multiple countries and regions globally, widely used in fields such as surveying and mapping, drones, robots, and have established partnerships with leading Chinese automotive manufacturer in the intelligent automotive industry. They have seen extensive applications in commercial vehicles, L4 autonomous driving, Robotaxi, and more.
Bynav Technology is committed to continuous research and innovation, continually enhancing its brand's international visibility, and becoming a high-precision positioning solution provider with global influence.